Our Mission
To help you make the best coffee possible by providing in-depth, high-quality information on coffee makers, coffee gear, beans, and other related products and services. We strive to do so in laymen's terms to make the nitty gitty of coffee making accessible to everyone.
About Us
Based in New York, we are two coffee lovers that have a mild obsession with finding the best coffee gadget, gear, and beans. We're always trying new ways and beans to brew and want to share our learnings with you.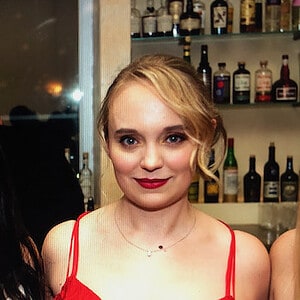 Rebecca Wessell
Co-founder and Editor
Rebecca focuses on content creation, product testing, and business operations. She didn't start liking coffee until her early 20s, but now one of her greatest pleasures in life is drinking a cappuccino (followed closely by a La Colombe oat milk draft latte). Outside of drinking coffee, you'll find her outside with her dog Ted, playing the New York Times Spelling Bee, and watching a lot of sci-fi TV shows.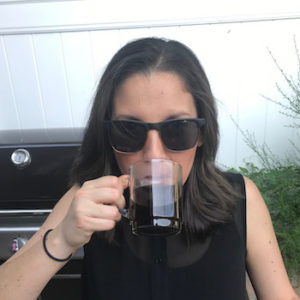 Mariana Arrioja
Co-founder and Chief Taster
Mariana lends her expertise to design, product testing, and coffee knowledge. She's been drinking coffee as long as she can remember. She's an industrial designer by trade (and has actually designed coffee makers), so she applies that knowledge when searching for the best coffee gadgets. She has a fondness for cortados. When not drinking coffee, you can find her doodling, gardening and playing crossword puzzles.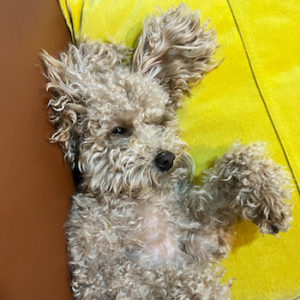 Ted
Chief Happiness Officer
Ted is the most beautiful toy poodle in the world (we may be a little biased). Unfortunately, being a dog, Ted cannot drink coffee. That doesn't mean, however, that he doesn't try to get a sip every now and then, especially a sip of milk foam. When he's not sneaking a taste, he enjoys long walks around New York City, playing fetch, napping in the sun, and barking at those damn pigeons.
How We Create Content
We conduct extensive research on publicly available information available, and when possible, we perform hands-on testing of the products and goods we review. If we cannot perform hands-on testing of a product, we will pull information and reviews from a large variety of third-party sources.
Our preference is to perform hands-on testing because we believe that lets us write the best possible review. We maintain strict integrity standards: we don't recommend products we wouldn't want to use ourselves. We also realize that a person's taste in coffee is subjective, so we provide insight into what kinds of people may like a certain product, good, or service.
The information on this website is not intended to be medical, dietary or legal advice. If you have any concerns, questions or comments about anything you see on our website, please send us an email on our contact page.